BabyPop Design LLC is Located in the suburbs of Philadelphia. We create personalized superheroes and princesses everyday.
The main part of the business is BabyPop's custom made personalized superhero princess cape sets . The capes feature the child initials, and the logo of there choice shield, crown, circle heart star, spider, alligator…in any color of your choice.
Quality and affordable price is what keep people coming back, and telling there friends. We also make the crowns, masks, tees, skirts, and gloves all customizable. Made in the USA. BabyPop Saving one back yard at a time
As a little kid pretending to be a super hero can be the best thing in the world... and being a super hero means wearing a cape, and maybe wearing a mask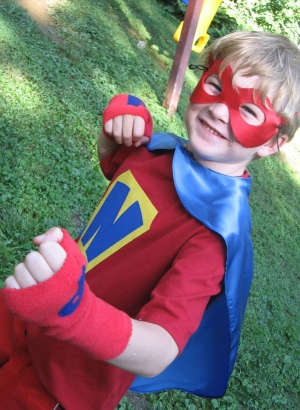 My son has had a cape for a while, and we got a Babypop Designs cape for my Little L, she loves it, and I think it's great , Would I order again from Babypop Designs yes should the need a rise to have more superhero gear. I would have to say the price is worth it for the hours of fun the children can have playing different super games. . Because of all the color options offered we could design a cape to her liking I only wish we could have viewed it before it arrived to play with different options and see the look.