This review contains Links that are not appropriate for anyone under 18.
I have recently joined Edenfantasys's blogger review program. Please understand that I will attempt to keep all photos PG rates.
I have small children, but I am also a married women, and My husband and I own toys. I am always worried my children would find them, because we all know that kids are curious. I loved the idea of a " Toy Box" so to speak. I was browsing the Edenfantasys website and knew that was what I wanted to try.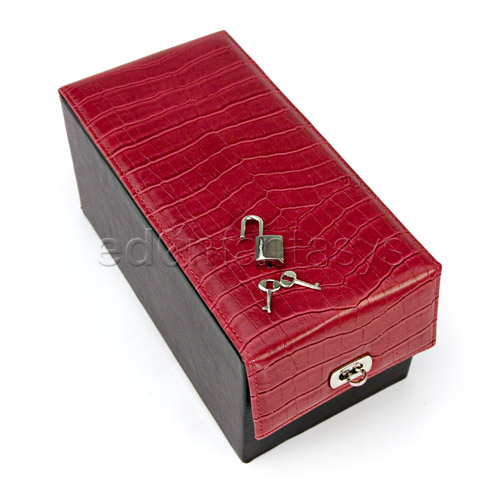 Need to find a better place to hide your toys from prying eyes? The Devine toy box will keep them all locked up. Only 2 keys can open the removable lock for the box; yours and your partner's. This is the sexiest way to store your toys (9 inches or less in length); black leather-like finish with a faux-croc lid and satin interior. Devine Toys has truly married discretion with style.
I love this BOX, it's so easy
to
lock or unlock, and is large enough to hold alot. I managed to fit all my toys inside, and although, it is rather full, I bet I can put a couple more inside to. Maybe it's the color, the style or the fact, I have a super discreet way to hide my toys from the kids, and any company.
I also really liked these toy boxes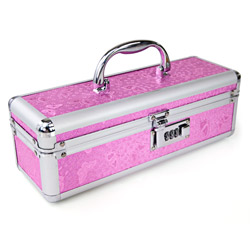 I love that this one comes in Pink ( shown Above), Black and Purple.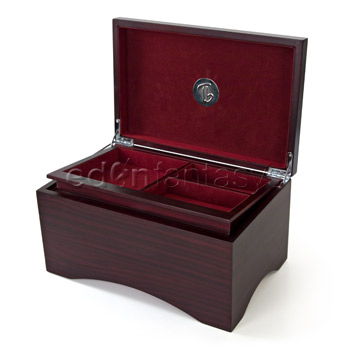 Is it a jewlery box, or a ..... toy box?
I think this one, will hold any thing you might have in your toy arsenal.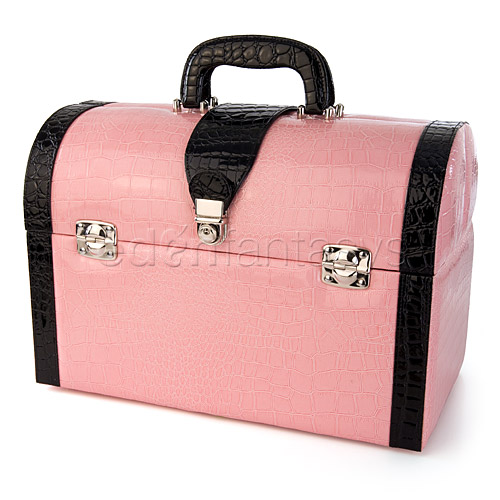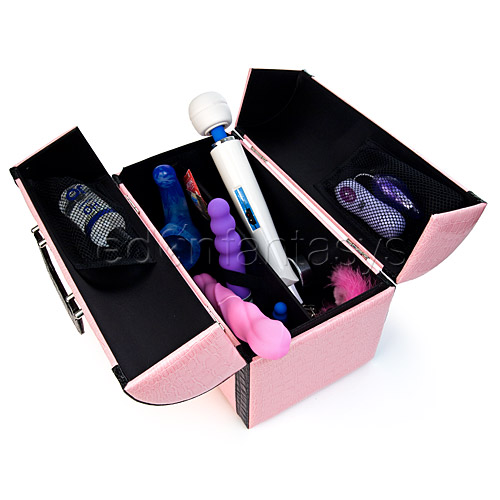 Check out these any Many other, Great Adult products at Edenfantasys.