If you are under the age of 18 you are not invited to read this post and I ask that you close this post right now. If you are over 18 please keep reading if you wish but please understand this post is about an adult website and about an adult toy.

Edenfantasys is an awesome place to find all sorts of things... for you alone, or a couple... When I hit my goal Weight and officially lose all my baby fat.. I want to model some thing like this for my husband
Indulge yourself with some feminine flair in this divine ensemble by Coquette. This black mesh chemise features purple mesh cups with a floral lace overlay. It extends down to the center of the chemise, and flows into a ruffled double hem with a large bow in the back. The underwired cups have a satin ribbon bow in between them, adorned with Coquette's signature Lips charm.
Maybe pair it up with a copy of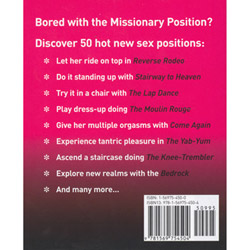 The Little Bit Naughty Book of Sex Positions

Book

by

Amorata Press
You will find this book and others like in the books, Audio and video section of edenfantasys.com
Topped off with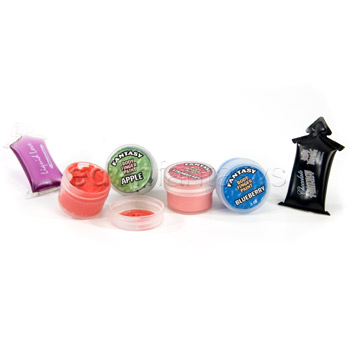 body paints such as these
Fantasy body finger paints
Are you passionate about art? Are you passionate about your lover? Now you can combine these two pleasures with the Fantasy body finger paints by Pipedream. This sensuous set includes four edible flavored body paints (Apple, Blueberry, Cherry and Strawberry flavors) and two samples of Liquid Love Warming Massage Lotion for getting the hot action even hotter. Enjoy your night of art-making together.
Sounds like an interesting night ... maybe I should get moving on my diet huh?
Now I get to tell you about a great toy made by BSwish... it's called the BCurious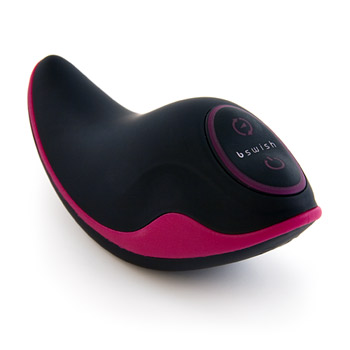 Small with unique contoured shape BCurious will fit your body curves easily for delightful stimulation.
Made of smooth silicone it is free of phthalates and hypoallergenic;
Rechargeable, a charger is included;
7 orgasmic functions;
Waterproof design for use in the bath or shower;
I was expecting it to be slightly bigger, but the smaller sleek size does allow it to fit in small spaces to be out of sight. The BCurious comes with a storage bag, that is very nice,and think, it's almost like maybe it's made out of the same thing as a black fleece sweater is. The Bag is large enough to fit the BCurious and the charger.
One of the best features of this is it won't drain batteries because it is rechargeable and all you have to do is plug the BCurious in for a couple hours and you're good to go for a couple hours.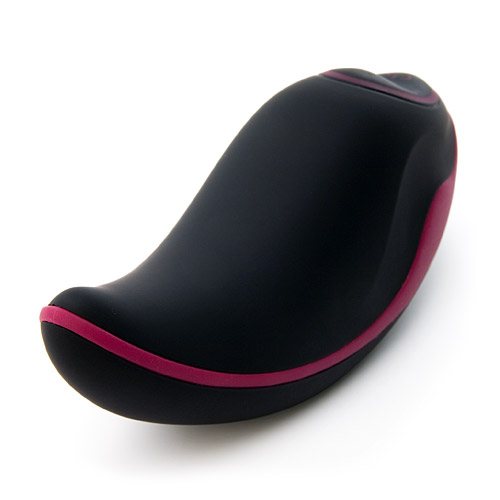 The BCurious has 2 buttons, the first one is the designated on and off button, the unit will not work unless you press this one first, you will know it's on when a blue back light comes on, and then you press the top button once, for low, twice for medium, and 3 times for high, the next presses are for the patterns, so
1 press low
2 presses medium
3 presses High
4 presses Pattern 1
5 presses Pattern 2
6 presses Pattern 3
7 Presses Pattern 4
8 Presses back to low
It however doesn't matter where you are in the cycles if you press the power button the unit will power off.
Overall I think the BCurious is a wonderful toy, It is great for foreplay but wasn't powerful to bring me to a finish. I don't think it is overly
noisy, in fact I think it's one of the quietest toys I own.
You can Purchase your own BCurious at Edenfantasys.com for $79.99